The goal was to validate digital ordering as a solution for the Pizza Hut customer and to compare two design approaches.
Concept A: Single step approach, exact replica of the paper order form currently in store, no imagery.
Concept B: Multi-step approach, visual representations of ingredients and visual build of your customized pizza. 
As the lead User Researcher on this project, I developed the research methods, testing plan, oversaw implementation on site, intercepted customers, as well as created the readout presentation.
As one of the User Experience Designers on this project, I created Concept B and developed a Proto.io prototype for in-store testing.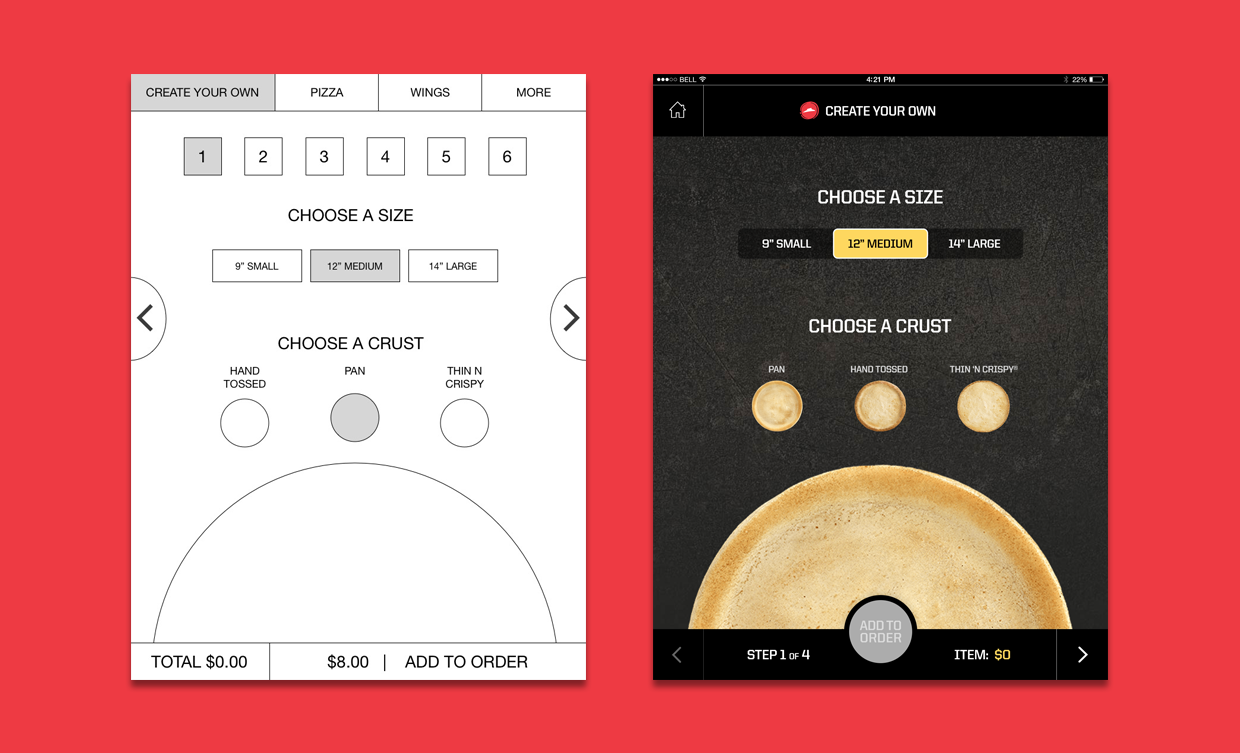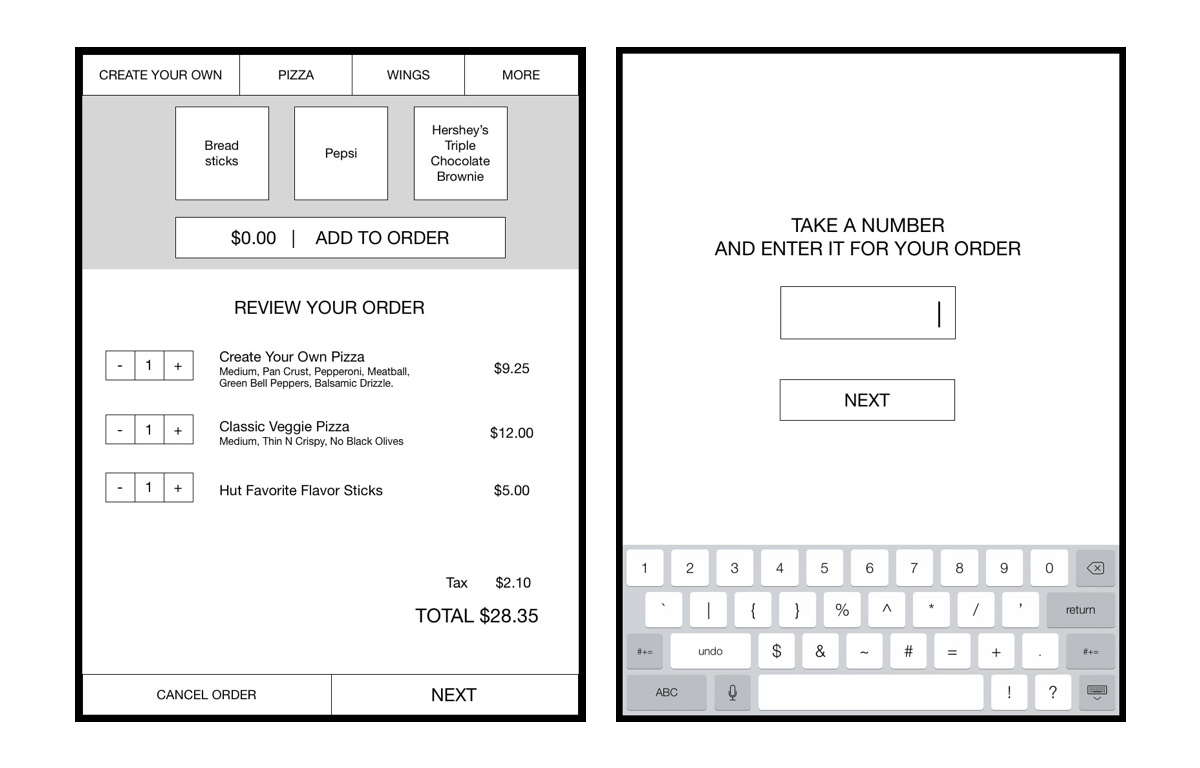 Ethnographic Field Study: study participants in their natural environment where they would encounter the product 
Concept Testing: researcher shares an approximation of digital ordering that captures the key essence in order to determine if it fits the needs of the target audience
Interviews: researcher helps guide participant through prototype and then discusses their thoughts & suggestions
Intercept Surveys: researcher approaches customer in the restaurant and presents a questionnaire on an iPad to complete at their leisure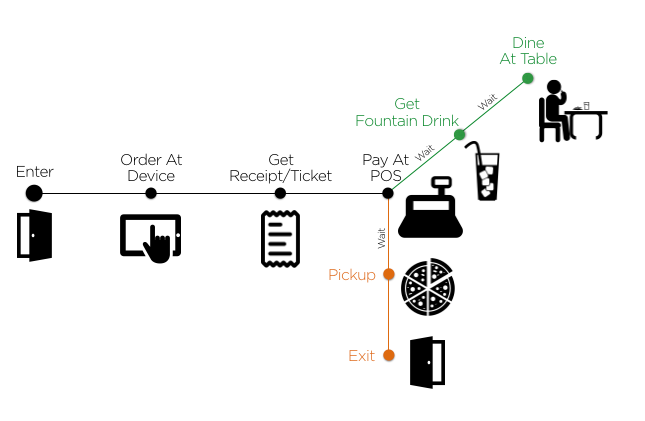 2 continuous days: Lunch & Dinner in Location 1, Lunch in Location 2
4 Researchers: 1 Observer, 2 Prototype Moderators, 1 Intercept Survey Facilitator

-Observer: Take notes/observations of customer behavior, record time it takes to place order with paper sheet
-Prototype Moderators: Collect feedback from at least 12 participants, record time it takes to place order with digital ordering, record audio when interviewing customers, offer Pizza Hut gift cards to participants but don't tell them in advance
-Intercept Survey Facilitator: Intercept customers to take the 14 question survey (unmoderated).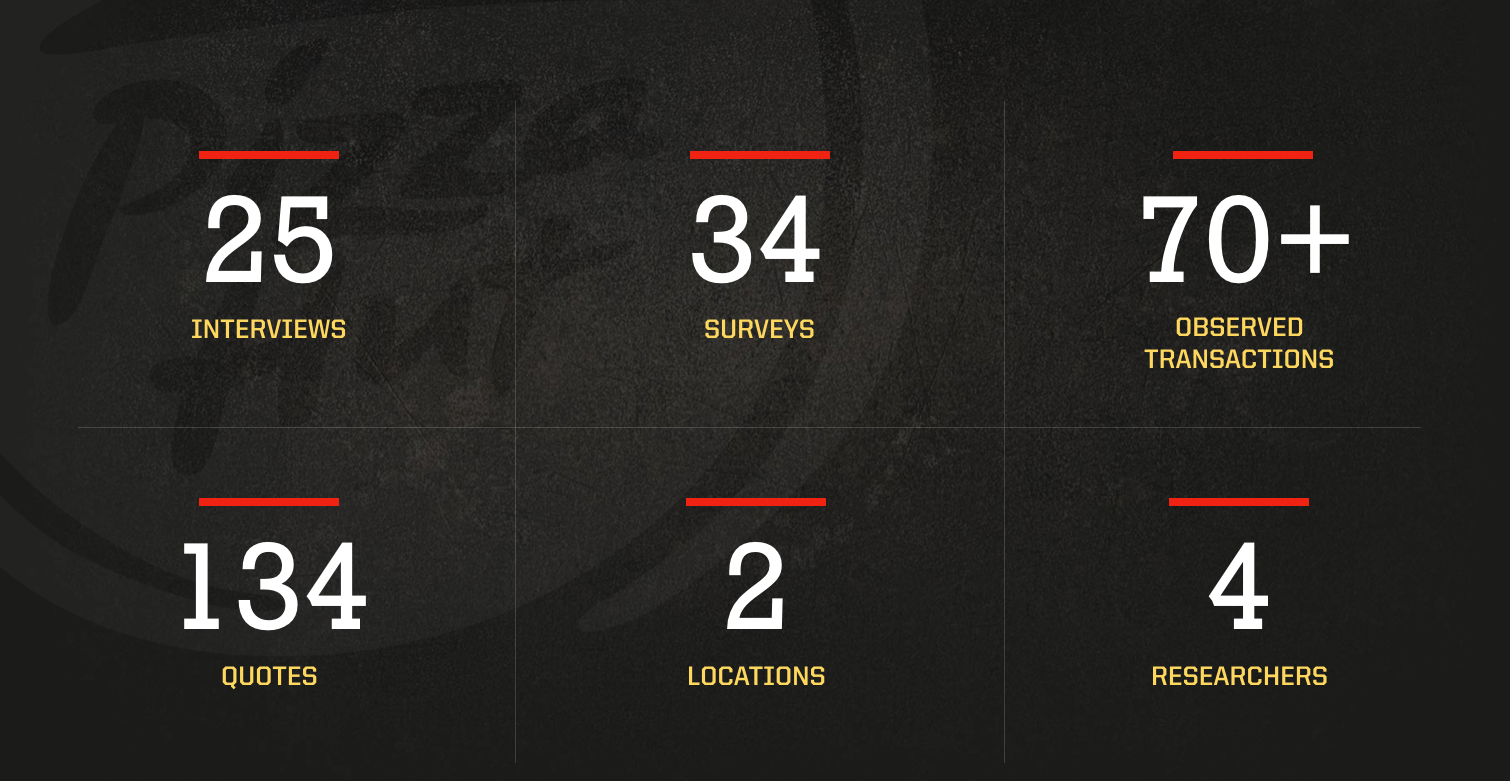 1. Increased efficiencies and order accuracy
2. User-centric interactions
3. Empowerment
4. Forward thinking technology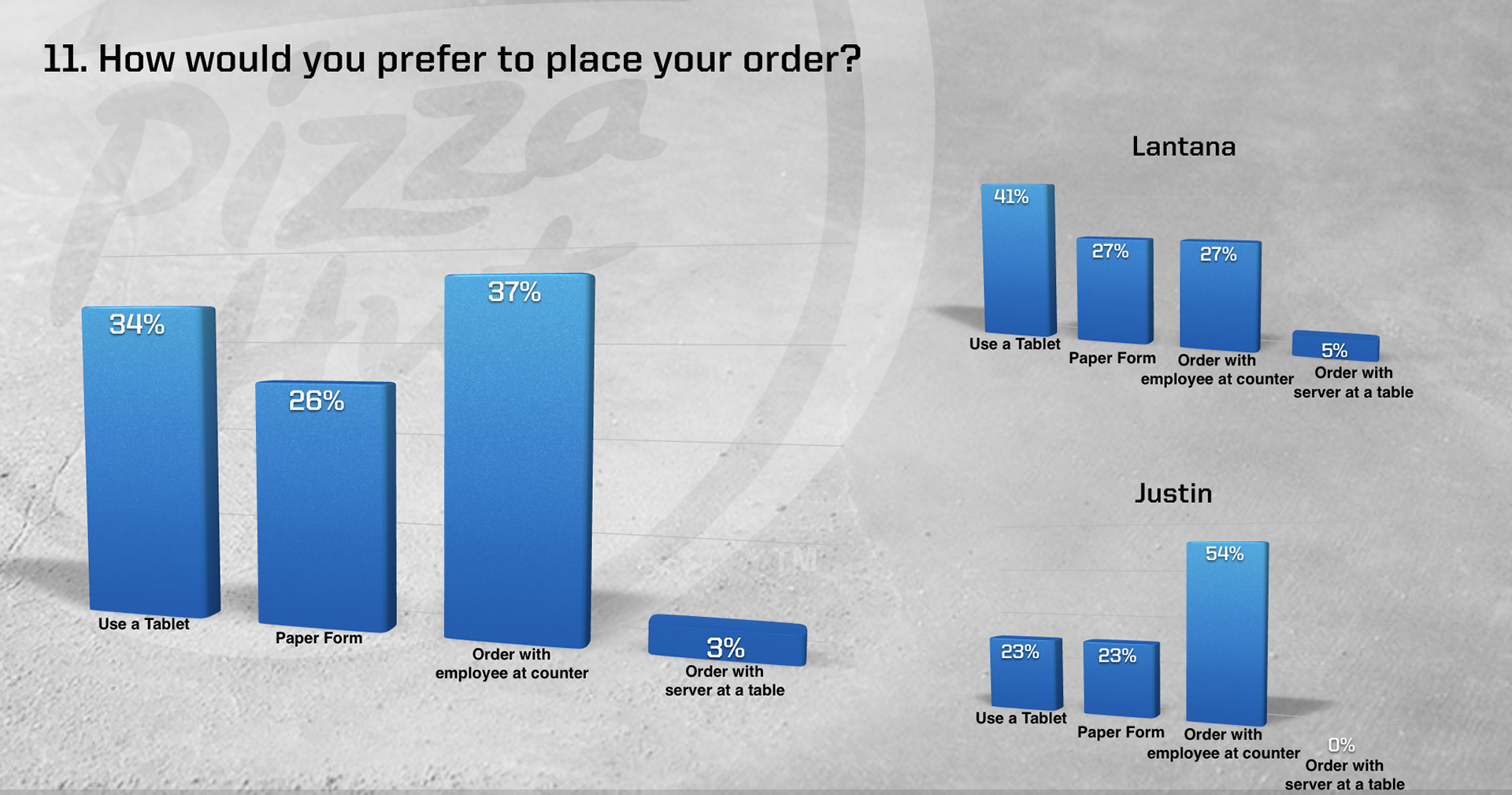 Interesting Questionnaire Results
Tablet ordering & ordering at the counter outweighed the paper order form. The two locations in our study had very different demographics and were located in suburban and rural areas which created different results. We raised this as a concern prior to testing but the client wanted to see the differences between demographics.
Creative Director: Todd Kamps
Sr. User Researcher & UX Designer: Dave Salchli
Sr. Visual Designer: Allison Melton
Agency: Mobiquity
Disciplines: Information Architecture, User Experience Design, Prototyping, User Research.