Film lovers of the work of Martin Scorsese and supporters of The Film Foundation, a non-profit founded by Scorsese in 1990, which is dedicated to film preservation and the exhibition of restored and classic cinema.

Create a brand and visual system for a film festival celebrating the director Martin Scorsese. The brand and visual system is based on the following thread found in many of his films. The leading character is driven to make something of himself, an incident happens with the one's closest to him which leads to him feeling guilty. He then goes on a desperate journey for redemption.

This project was a deep dive in systems design. The system created by all of the different parts such as the logo, identity, photography style, writing style, and visual style. Understanding how a system can be applied to lots of different types of media both physical and digital.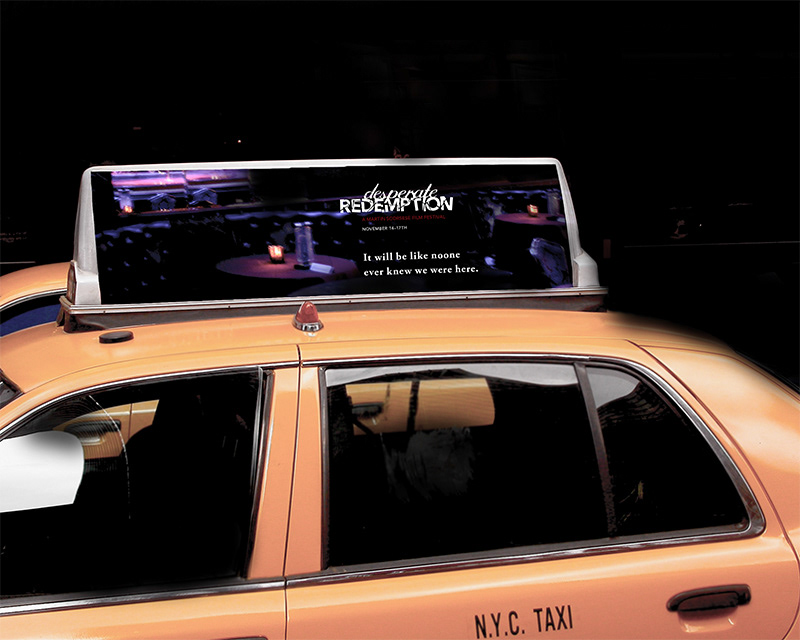 Branding, Photography, Art Direction, Graphic Design, Production Design.
System Design: Poster, Ads, Tickets, Products, Schedule, Business System, DVDs & Booklet, Festival Catalog, Soundtrack, and Website.