The project goal was to create a native Android application for a point of sale display to assist customers in deciding which of the 7 Fitbit products is right for them. To aid customers in their buying decision the app highlights product features, allows users to compare products, watch videos and understand how trackers work with the Fitbit dashboard and mobile app.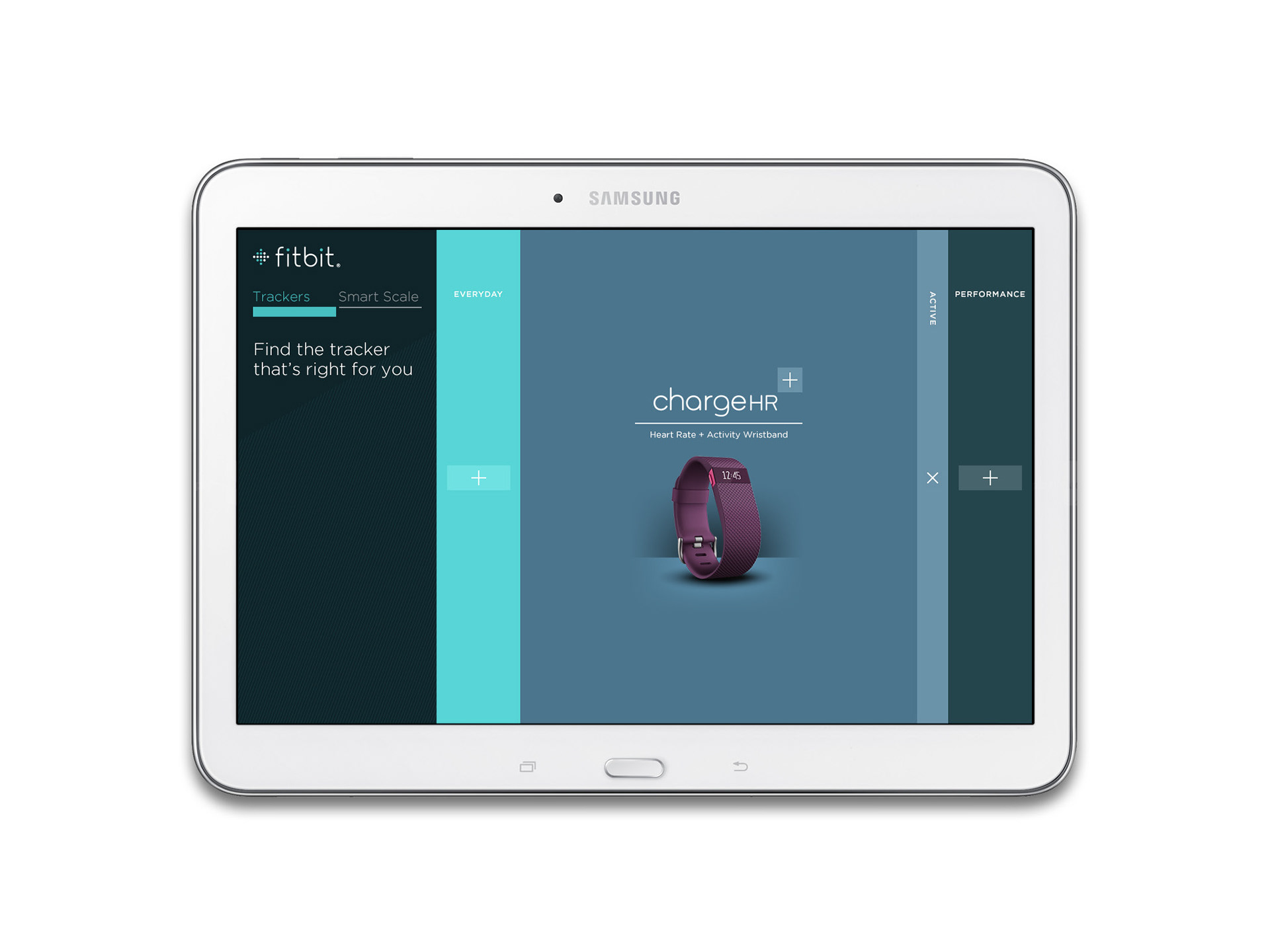 As the lead UX/UI Designer on this project, I developed wireframes, clickable prototypes in Axure RP, refined visual design solutions, completed the production of all assets, and collaborated with the development team to produce six iterations of this application ranging in multiple resolutions for different devices, conversion to the metric system, and translation to French for deployment in Canada.
Creative Director: Matt Cooke
Creative Director: Russell Tokar
Agency: Iron Creative
Disciplines: Information Architecture, User Experience Design, User Interface Design, Production Design.