Wawa Rewards App
iOS App Redesign
The Wawa rewards app is for loyal customers of this east coast convenience store. The app is for users who are looking to find locations, check fuel prices, pay with a gift card for purchases made in store, and redeem rewards. Wawa creates fresh built-to-order food and beverages.
Refresh the Wawa rewards app to bring the look and feel up to date, as well as imporove the information architecture and hierarchy. Use heuristic evaluation techniques and competitive analysis to unify the design, streamline the user flow, and provide an improved user experience.
This project was completed in 2015 at Mobiquity Inc. under the creative direction of Todd Kamps and Art Direction/Visual Design of Zack Dzanko.
The design of the app had inconsistencies and bad reviews in the app store. Wawa needed to refresh the app to keep customers engaged and strengthen their brand loyalty.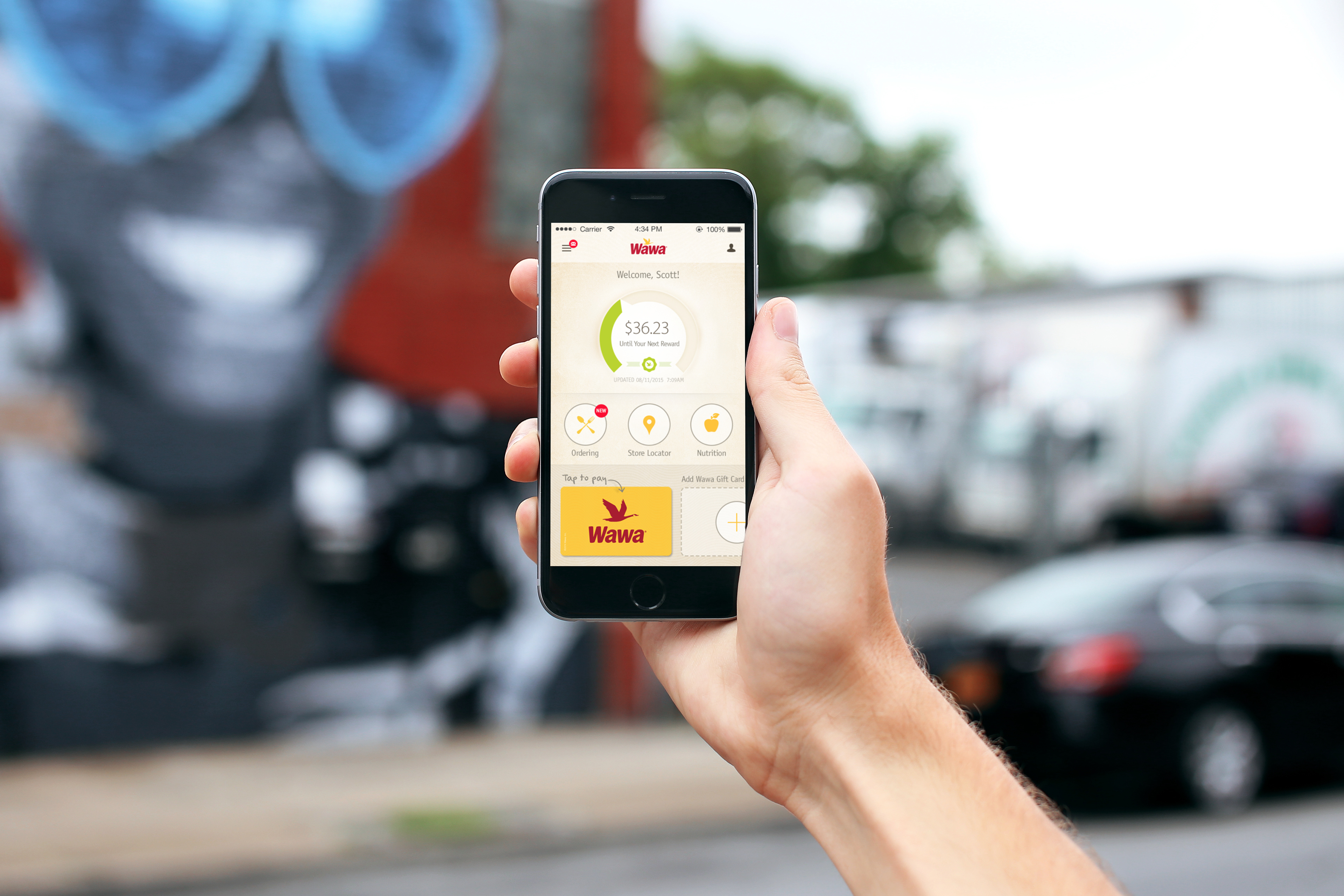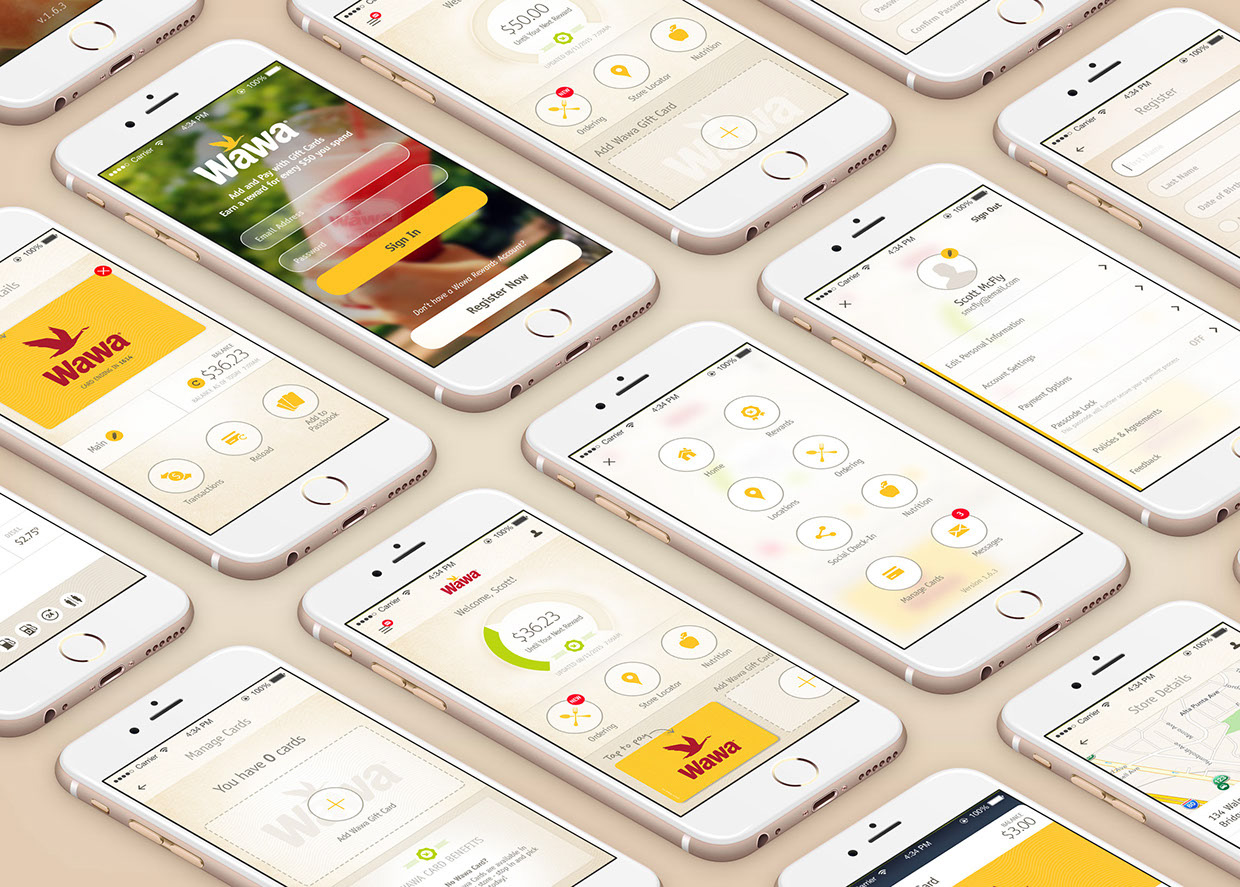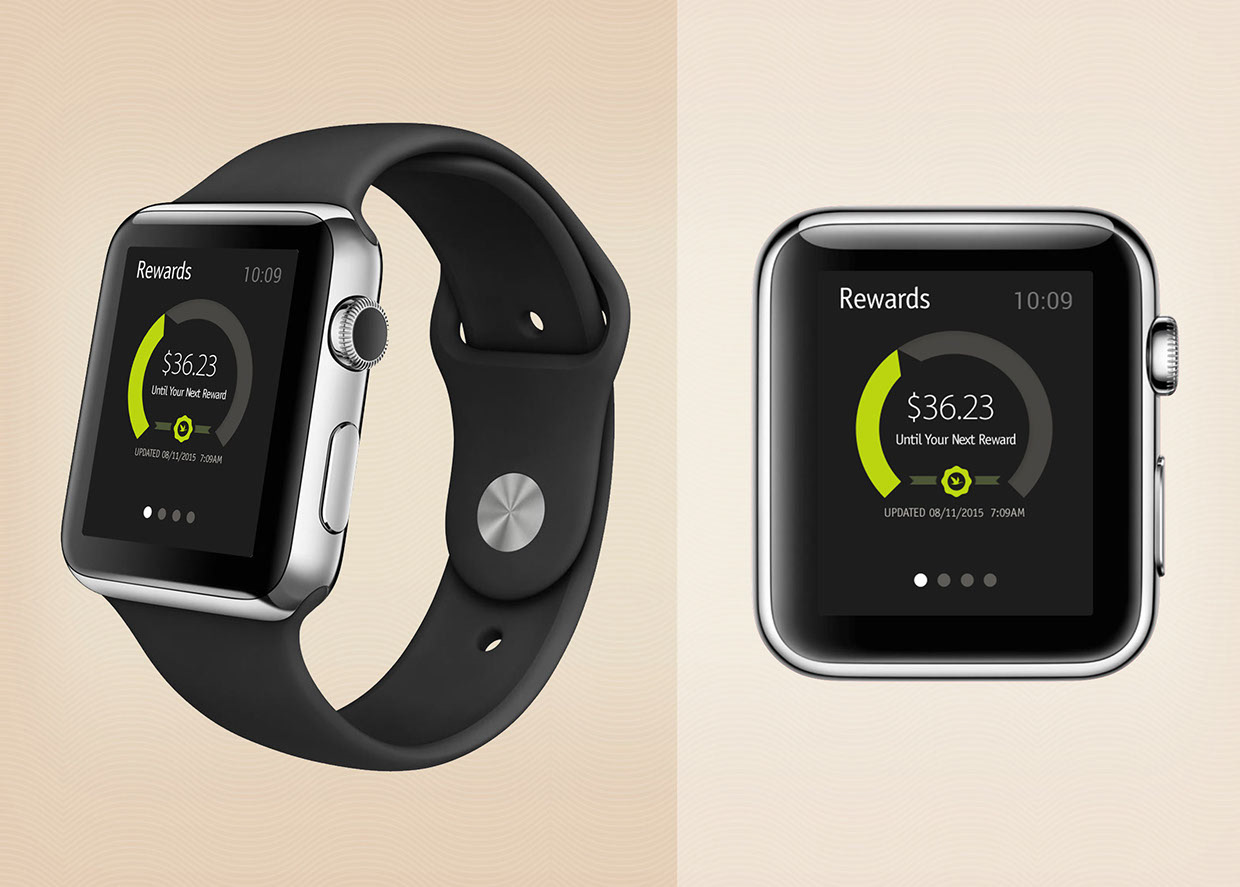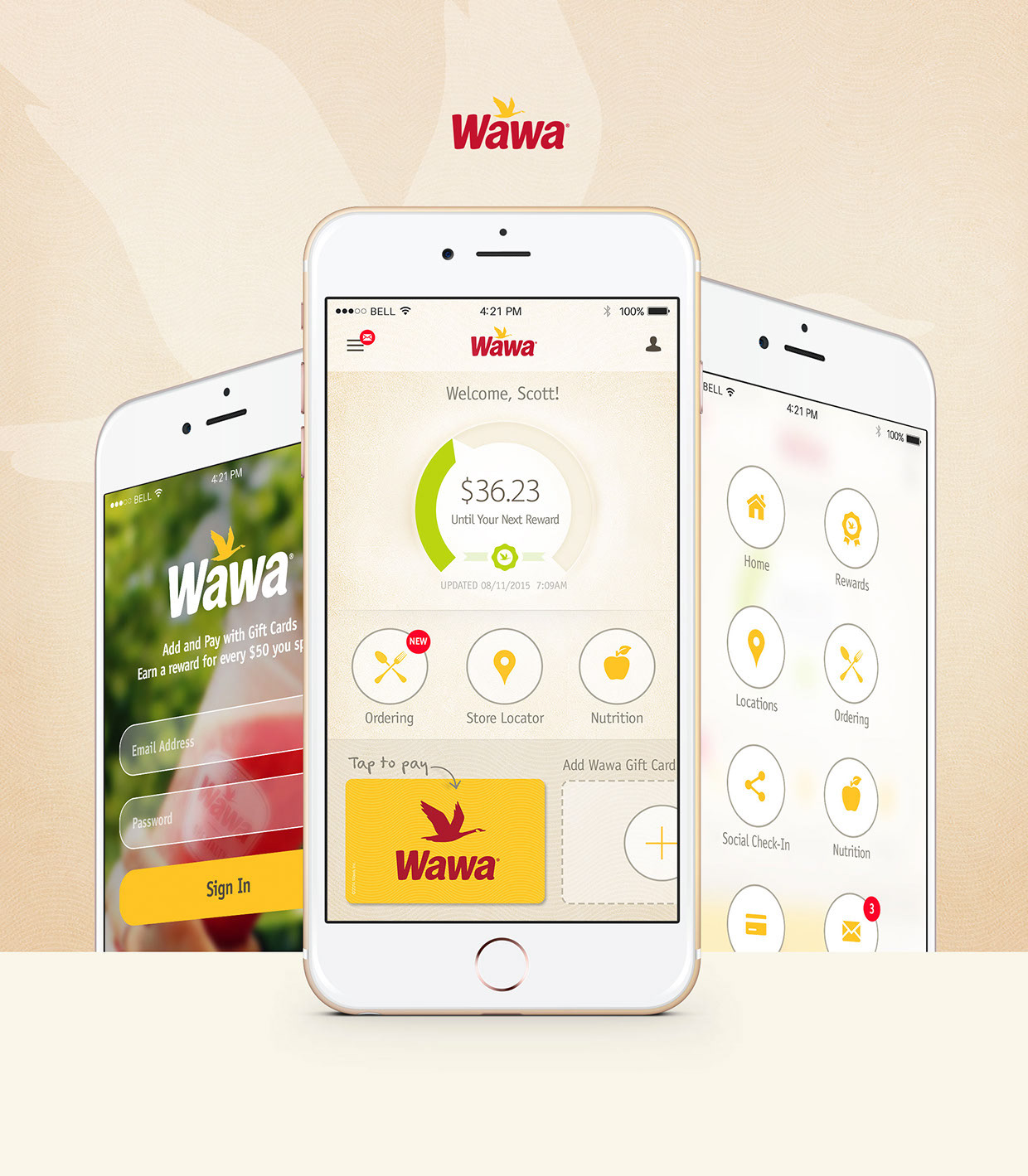 Heuristic Evaluation, Strategy, Information Architecture, User
Experience Design.
iOS Application Redesign